Let's talk lighting! Light fixtures in particular. One of my absolute favorite items to select for a remodel. I love LOVE love making the lighting selections for projects I am working on, because they really polish off all of the hard work you have been painstakingly putting into the design. Lighting is the jewelry of the room. It sets the presence for how you want a space to be felt.
We are really seeing some amazing options and unique ways to handle incorporating these fixtures into your newly remodeled space.
Texture is really a great element we are seeing in lighting options. This can be seen by incorporating natural materials into the fixture.
(World Market- Large Wood Bead Chandelier)
(Maxim-Outland 8 Light)
(World Market- Black Woven Pendant Shade)
Island Lighting
A singular light fixture over the island has taken center stage lately. Gone are the small individual pendant lights. Large linear light fixtures are playing a big role here now.
(Minka Lavery-Pillar 6 Light)
(Maxim Lighting- Flow 5 Light)
Go BIG or go home with island pendants. If you are opting for individual pendants over an island go with an oversized option. This will balance the space while helping it to feel less cluttered.
(Progress Lighting-Dome Single Light 22")
(Hudson Valley Lighting-Washington 5 Light 20")
(Hinkley Lighting- Fletcher 3 Light 22")
Mixing Metals
Mixing the metals with your lighting can give you a cultivated look. It can really elevate your overall design and allow you to incorporate pre-existing elements that you still love giving them a new sense of life and updating the overall room. You can mix metals by using the same finish family or by selecting high contrast finishes.
You can also introduce a new finish by incorporating it in several different areas to achieve balance.
(Elegant Lighting-Axel 10 Light)
(Golden Lighting-Damina 5 Light)
(Progress Lighting-Adagio)
In particular, sconce lighting can really be used to "accent" an area you want to draw attention to. They can add dramatic lighting to any room . These guys can really stand out like a piece of art if you want them to.
(Elk Home Annees Folles 2 Light)
(Hinkley Lighting-Denton 1 Light)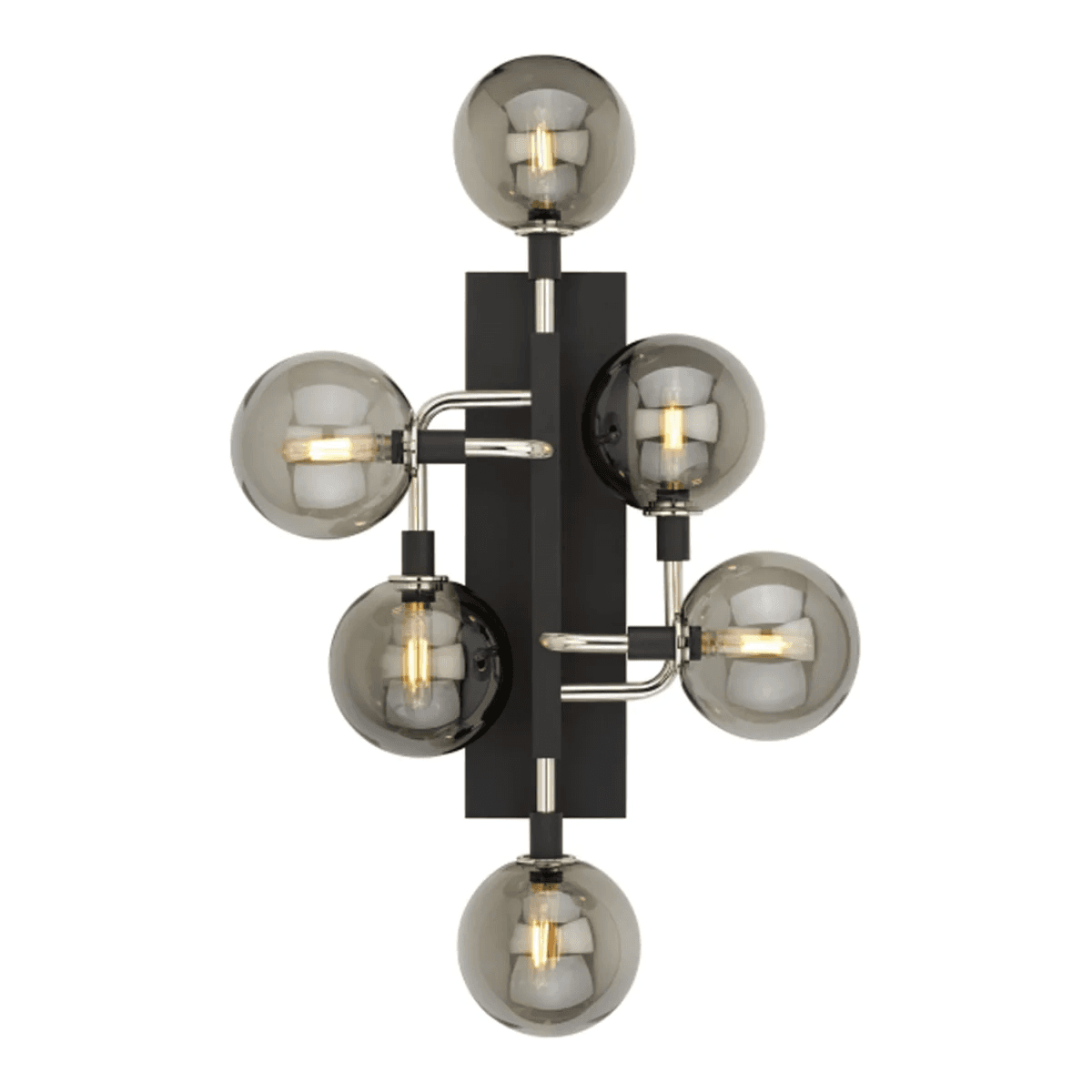 (Tech Lighting-Viaggio 6 Light)
So when compared to expensive, labor-intensive elements like flooring, tile, and kitchen cabinets, lighting is an affordable and easy way to update your home and embrace a new trend. Lighting can make a BIG impact! It can truly make or break a room...so don't settle for boring or outdated fixtures. Updating your lighting is a change anyone can make.