Every now and then a project concept comes along that we just haven't done before. This one was no exception. We needed to create a multipurpose space for a busy mom in a hidden corner of their basement.
We had to
1: Punch through to the finished basement so that this added area seemed like it had always been there.
2: Create a layout that would be an office with a secret craft closet
AND
3: The most obvious of all…..make sure the new space was beautifully designed
Here is the future office and craft room area. Looking back at the hidden craft room space
The future office space.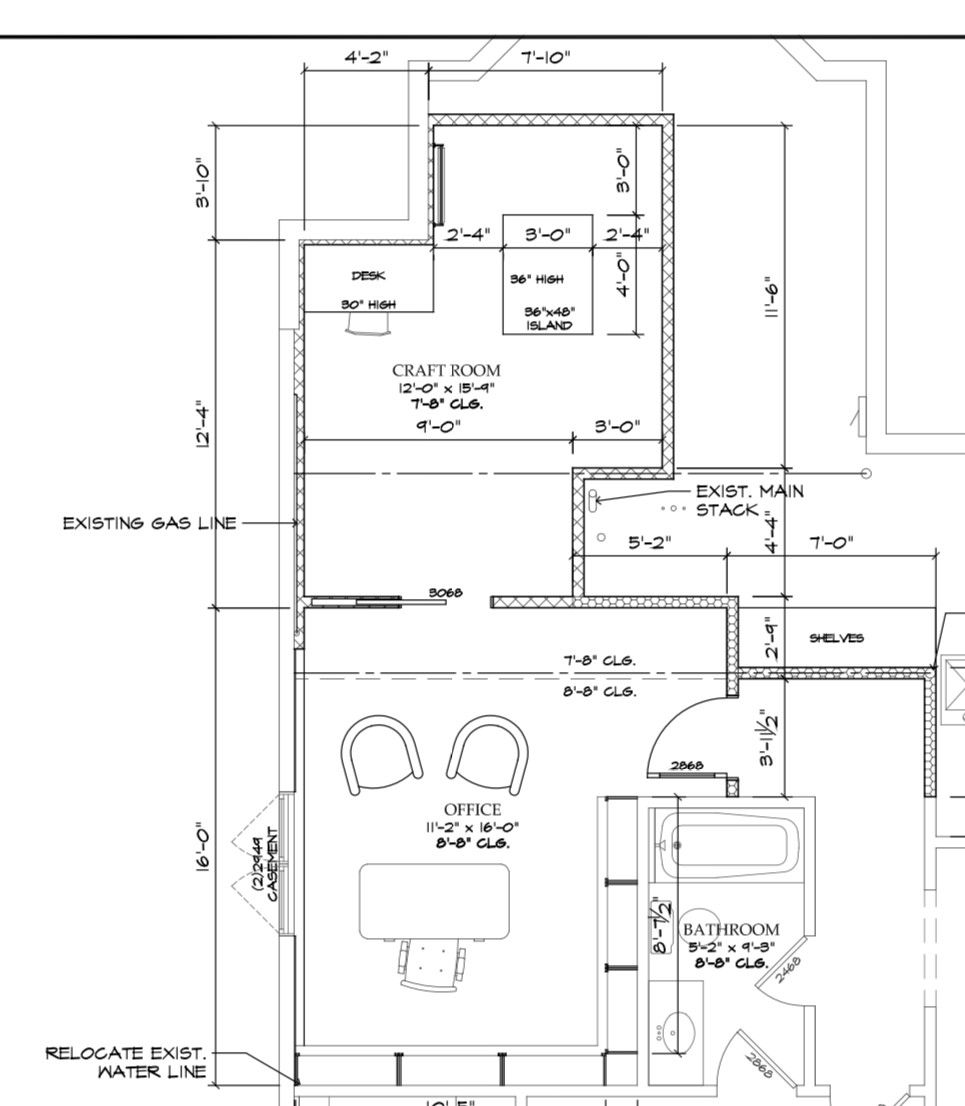 New office and craft room floor plan
I had so much fun working through all of the design eliminates...